GETTING A NEW ROOF SHOULDN'T BE STRESSFUL
Our goal is to provide the best roofing service in Ocala within our client's budgets. You can trust us to build your roof to last. You'll be surprised how affordable a certified, licensed, and insured professional roofer can be.

Take the stress out of your hands!
Your roof is much more important than just covering up the top part of your home. It has to keep water out of the interior, serve as a support structure, and serve as a protective barrier. We are experts in finding and installing the best roofing solution for you.
We know when it comes to your business property, three things are key: success, security, and safety. Our experienced roofing crew has installed a variety of roofing systems for clients throughout Ocala and is ready to help you.
roof repairs & inspections
Is your roof leaking or missing shingles? Is the roof holding up the sale of your home? Our roofing experts can help you find an affordable solution to your roofing problem, which could be as simple as shingle repair.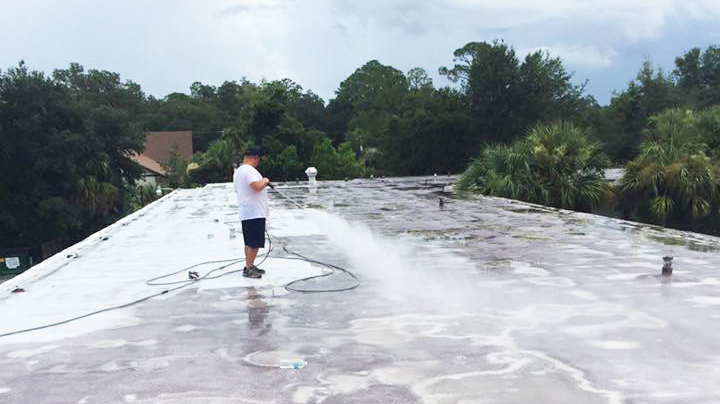 Roof coatings provide a cost-effective and long-lasting solution to chronic leak issues on large metal roofs. Our professionals can effectively solve difficult leak problems to restore and protect your home or office.
As a third-generation company, we know what works and what doesn't. Where most companies use subcontractors, we keep it in-house. We take responsibility for our roofing work and avoid upcharges.

While anyone with a shingle gun might be able to lay a roof, that's not good enough for us. Our employees are trained from the start, and we groom our foremen from the top-quality employees we hire.

Because communication is important to us, we make sure that our supervisors and foremen, who are always onsite to answer your questions, are bilingual.